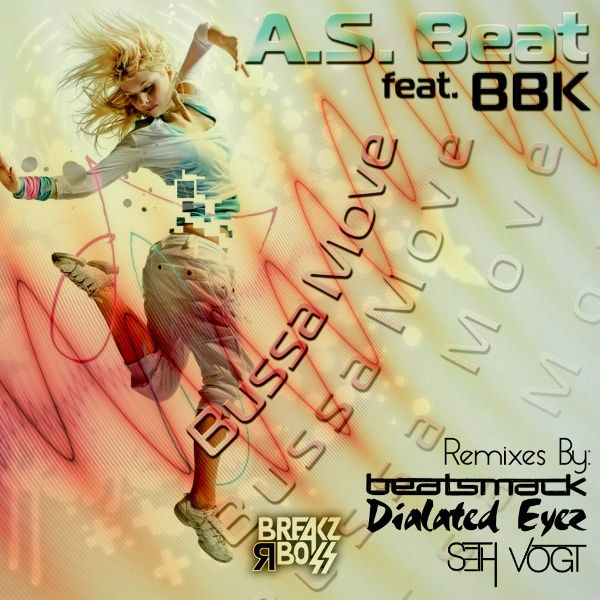 A.s. Beat & BBK - Bussa Move (BRB-D93)
OUT NOW EXCLUSIVE ON BEATPORT / TOP 100 BEATPORT BREAKS CHART
A.s. Beat & BBK are on Fire! Another massive Ep from the Canadian Imprint known as Breakz R Boss Records. Something for everybody and more! BBK lays down the party raps with A.s. Beat providing the Booty beats. Beatsmack, Seth Vogt, & Dialated Eyez get the remix nod on this one. Every mix is a winner..Breaks head get ready to Bussa Move!

Buy it her
e:
http://www.beatport.com/release/bussa-move-feat-bbk/1173139
A.s. Beat & BBK - Bussa Move (Original Mix)
A.s. Beat & BBK - Bussa Move (Seth Vogt remix) - TOP 100 BREAKS CHART
A.s. Beat & BBK - Bussa Move (Beatsmack remix) - TOP 50 BREAKS CHART
A.s. Beat & BBK - Bussa Move (Dialated Eyez remix)
Preview on Soundcloud here:
http://soundcloud.com/breakzrbossrecords/sets/a-s-beat-bbk-bussa-move-93-out
BREAKZ R BOSS RECORDS
Facebook:
https://www.facebook.com/BreakzRBossRecords
Soundcloud:
http://soundcloud.com/breakzrbossrecords
Beatport:
http://www.beatport.com/label/breakz-r- ... ords/17514
Twitter:
https://twitter.com/#!/BreakZRBossRecs
Youtube:
http://www.youtube.com/user/BreakzRBossRecord
Website:
http://www.breakzrboss.com/