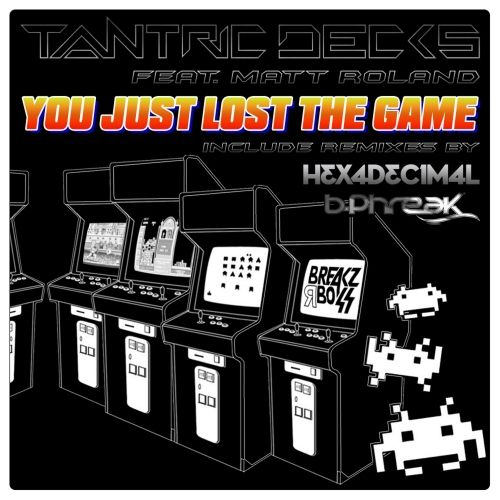 Tantric Decks Ft. Matt Roland - You Just Lost The Game (BRB-D92)
OUT NOW EXCLUSIVE ON BEATPORT!
BUY IT NOW :
http://www.beatport.com/release/you-jus ... nd/1164678

Massive Breaks Ep by Tantric Decks of Canada.
His 4th on the Canadian Imprint. Tantric Decks known to most for his Glitch Hop goodness and Big Anthem sounds. But this time he takes us down memory lane, back to his days of breakbeats and bass. One Big Electro breaks romper here with 2 slamming remixes provided by: Hexadecimal, & B-Phreak.
Tantric Decks Ft. Matt Roland - You Just Lost The Game (Original mix)
Tantric Decks Ft. Matt Roland - You Just Lost The Game (Hexadecimal remix)
Tantric Decks Ft. Matt Roland - You Just Lost The Game (B-Phreak remix)


[b]Preview on our Soundcloud page:
http://soundcloud.com/breakzrbossrecord ... att-roland
BREAKZ R BOSS RECORDS[/b]
Facebook:
https://www.facebook.com/BreakzRBossRecords
Soundcloud:
http://soundcloud.com/breakzrbossrecords
Beatport:
http://www.beatport.com/label/breakz-r- ... ords/17514
Twitter:
https://twitter.com/#!/BreakZRBossRecs
Youtube:
http://www.youtube.com/user/BreakzRBossRecord
Website:
http://www.breakzrboss.com/