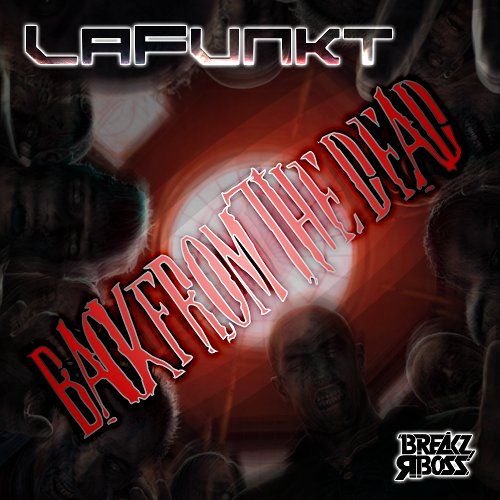 LaFunkt - Back From the Dead (BRB-D89) - Single
OUT NOW EXCLUSIVE ON BEATPORT

BUY HERE:
http://www.beatport.com/release/back-fr ... ad/1151852
LaFunkt brings us back from the dead with this NU skool Romper. This may be his 1st release on the Canadian Imprint, but it wont be his last. If Neuro infused sounds and smooth catchy melodies aren't enough, the lush vocal edits, rolling baselines and dark vibes will keep you wanting more. LaFunkt shows us what he can do when he dabbles in breaks, and as he carries his signature sound across genres, expect nothing short of spectacular. Keep up and Stay alive!

a) LaFunkt - Back From the Dead (Original) - Single
Preview on our Soundcloud page:
http://soundcloud.com/breakzrbossrecord ... e-dead-brb
BREAKZ R BOSS RECORDS
Facebook:
https://www.facebook.com/BreakzRBossRecords
Soundcloud:
http://soundcloud.com/breakzrbossrecords
Beatport:
http://www.beatport.com/label/breakz-r- ... ords/17514
Twitter:
https://twitter.com/#!/BreakZRBossRecs
Youtube:
http://www.youtube.com/user/BreakzRBossRecord
Website:
http://www.breakzrboss.com/