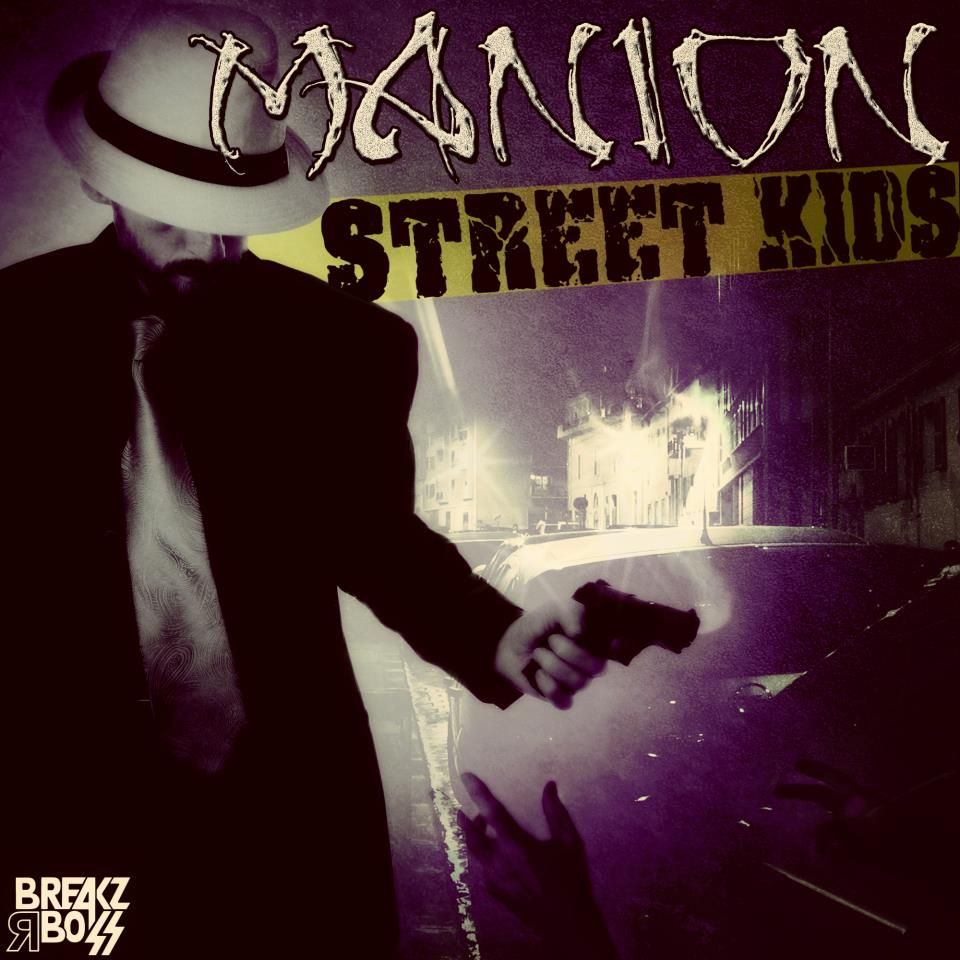 Manion - Street Kids (BRB-D70)
OUT NOW EXCLUSIVE ON BEATPORT

Breakz R Boss 70th Digital release shows BRB Contributation to the
140/Future Jungle scene. One we feel the underground will be talking about
for months to come. 4 solid remixes from 2stepbreaks, to nuskool and hard
junglebreaks sounds. Already getting huge support from Billy Blunter &
Vinyl Junkie alone! See what all the hype is about!
BUY IT HERE:
http://www.beatport.com/release/street-kids/1044367
Manion - Street Kids (Original)
Manion - Street Kids (Eddie Voyager remix)
Manion - Street Kids (Strange Rollers remix)
Manion - Street Kids (KKidChameleon remix)
Manion - Street Kids (Metachemical remix) - TOP 100 BEATPORT BREAKS CHART
| MANION |
Wisconsin, United States
http://soundcloud.com/joshua-manion
Manion has been djing Jungle/DnB since 1995 and producing
jungle/dnb/breakz under different guises since 1999/2000. Now specializing
in 140 Jungle or Future Jungle, Manion is obsessed with mashing and
molding Jungle, Dub, Break Beat, Dubstep, UK hardcore and a hint of hip
hop, into a style you can undoubtedly classify as filthy. Manion first
gained some international notoriety with his tearout breaks group Sinners
Inc. Being nominated for best tune ( God Of Murder, Kindcrime rec) at the
2010 breakspoll awards and a mini tour of Spain. Manion left Sinners Inc.
in the fall of 2010. Now working on a solo tip under the moniker Manion.
He has some massive Tunes on Definition:breaks, Transverse Recordings (
Rekurve), and forthcoming tunes out on quantum Progression Audio,
Transverse Recordings, Breakz R Boss, Definition:breaks, Retcon Rec and
many more.. Yes, 2013 is looking to be a huge year for Badman Manion.
BREAKZ R BOSS RECORDS
Facebook:
https://www.facebook.com/BreakzRBossRecords
Soundcloud:
http://soundcloud.com/breakzrbossrecords
Beatport:
http://www.beatport.com/label/breakz-r- ... ords/17514
Twitter:
https://twitter.com/#!/BreakZRBossRecs
Youtube:
http://www.youtube.com/user/BreakzRBossRecord
Website:
http://www.breakzrboss.com/